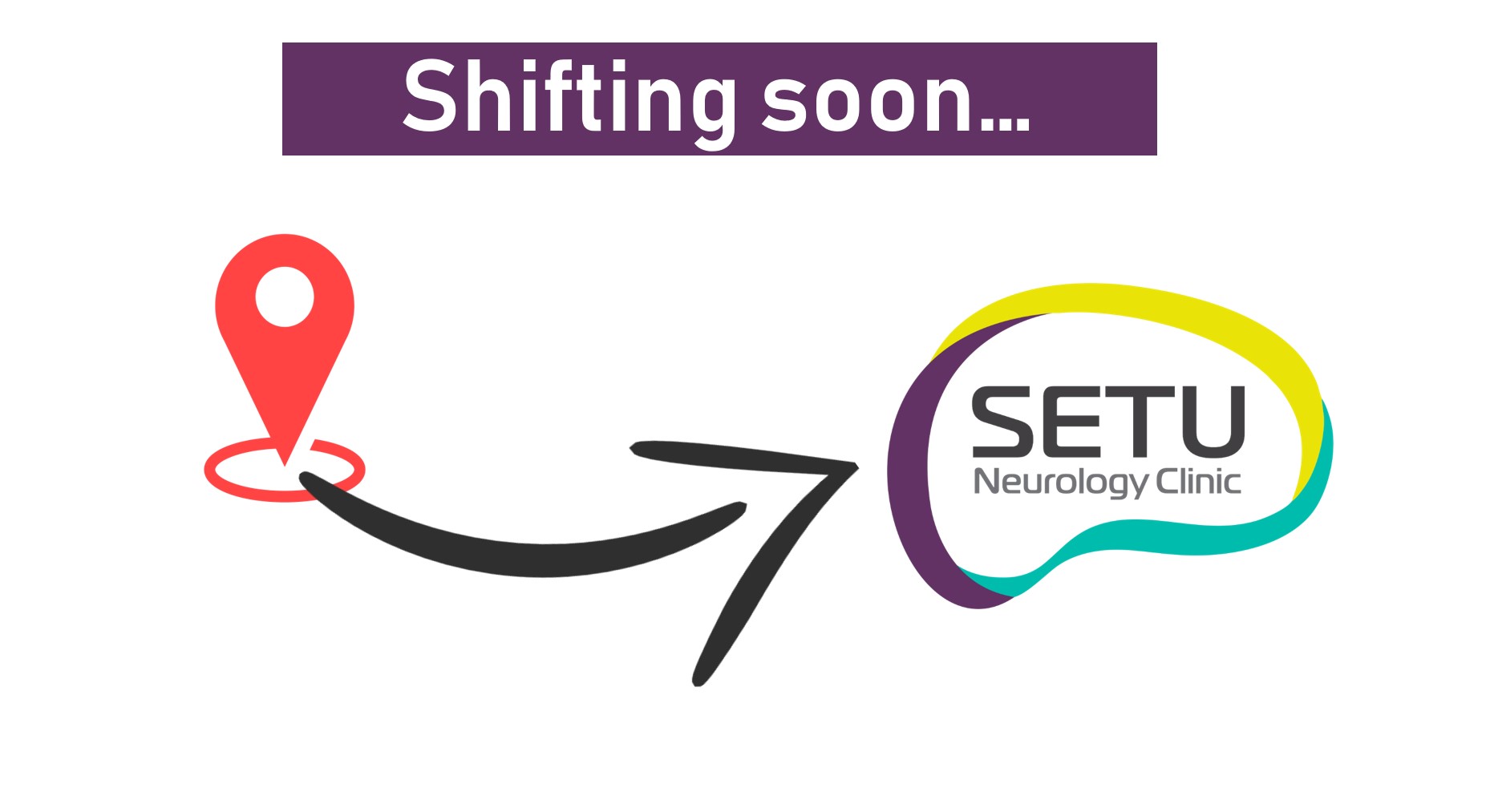 SETU Neurology Clinic – Our New Location
Yes, we are shifting soon.
We are very proud and excited to announce that we are moving soon into a new location! Our new clinic will allow us to comfortably continue growing and providing our patients all the neurology services like neurology consultation, EEG, EMG, NCS, VEP with the highest level of service.  
Here's a note from Dr. Vishal Jogi,
"The only constant in life is change"– Heraclitus
From February, Arpan Neurology Centre as we know it, will cease to exist. We are shifting our Neurology services at different locations. From February, I will be available at "SETU Neurology Clinic" at below mentioned address. It's hardly 200 meters from my old address.
I am wholeheartedly thankful to all of you for the love and support in what for me was a totally new city – a city that embraced me with open arms. I hope for the same support and patronage from all of you in my new venture to make it successful.
I would like to end the post with a wonderful quote which partially relates to where I stand…
"To exist is to change, to change is to mature, to mature is to go on creating oneself endlessly" – Henri Bergson
Again, thanking you all.
Dr Vishal Jogi, DM Neurology (PGI Chandigarh)
Consultant Neurologist
Setu Neurology Clinic, Memnagar (from Feb)
Our New Location:
SETU Neurology Clinic
703, 7th Floor, Satya One Complex,
Opp. Manav Mandir and R3 Mall,
Near Helmet Circle, Drive-in-Road,
Memnagar, Ahmedabad – 380052.
We welcome you to contact us and schedule a time to come visit our new clinic, SETU Neurology Clinic. We look forward to seeing you!
Assuming you'd still like to find us at our new location!